The City Tower building is almost 100% occupied
Senior Consultant Michaela Čálková achieved several major transactions on our exclusively represented City Tower building and thanks to her efforts, the building is now almost 100% occupied.
"City Tower is a very prestigious building in an attractive location of Prague 4 – Pankrác. The site offers its tenants a wide range of services and makes them just as popular. The building, as such, offers a representative area with spectacular views over the whole of Prague, so ensuring high occupancy was not such a problem," adds Michaela Čálková.
From the position where we represented the landlord, we helped more than 30 clients find their ideal office space. The largest transactions in addition to the City Tower were also arranged near the Gemini A building, where two tenants expanded their premises. As well in the Karlín building Rubín, where the Senior Consultant Jiří Cacák brokered a lease of more than 2,000 sqm.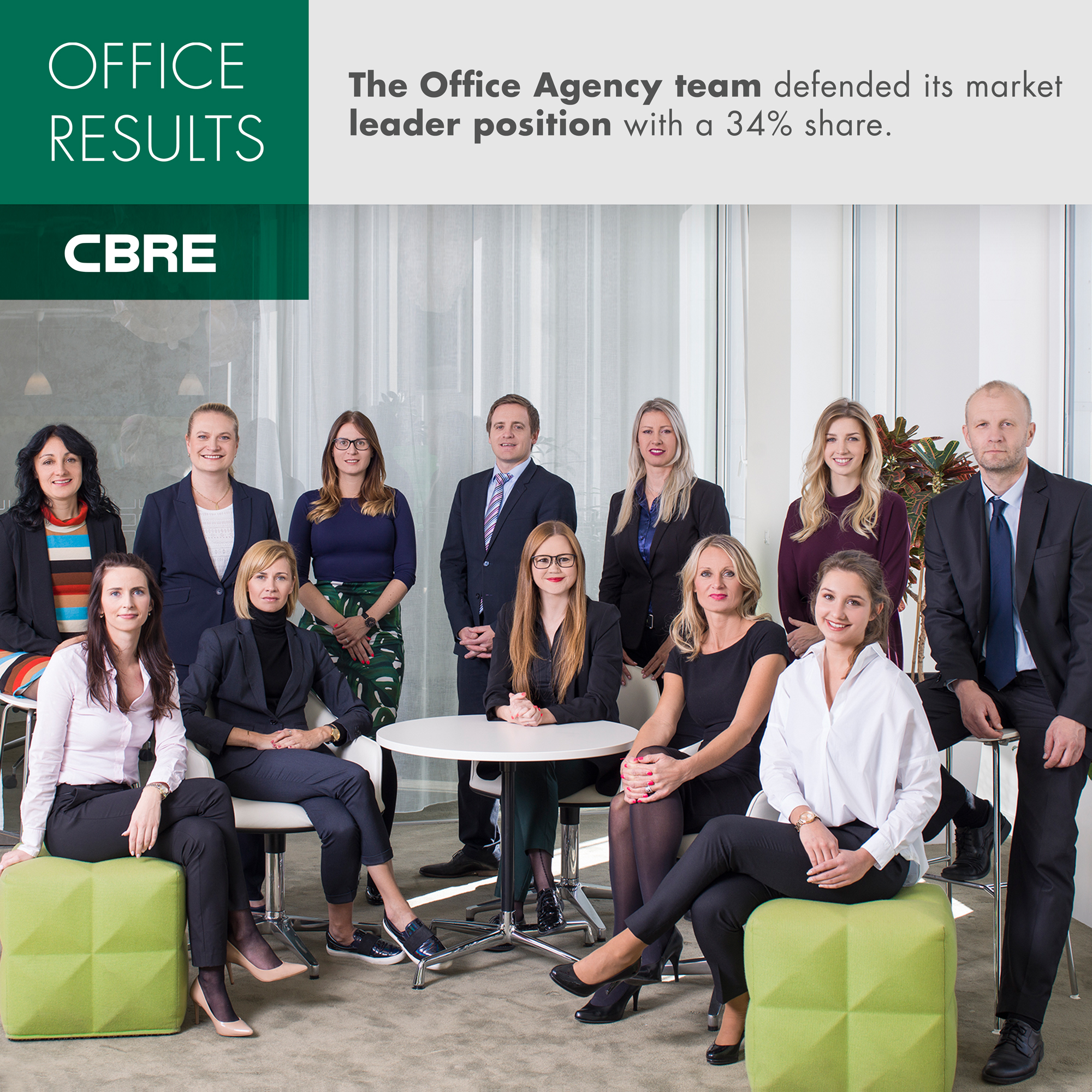 Almost half of the market share is in the position of Office Occupier
A total of eight clients helped to find new office space or to negotiate existing lease conditions with a total area of 16,100 sqm. As a result, we have earned a 45% market share and we continue to be the market leader.
If you are looking for new office space, please do not hesitate to contact us. Check out our wide range of options.